An honest reflection of me- in fragments. Imperfect- Grace Covered. Balance. Mom. Wife.
Nurse. Homeschool Teacher. Christ follower first. Second changes. Thankful.

Wednesday, August 31, 2011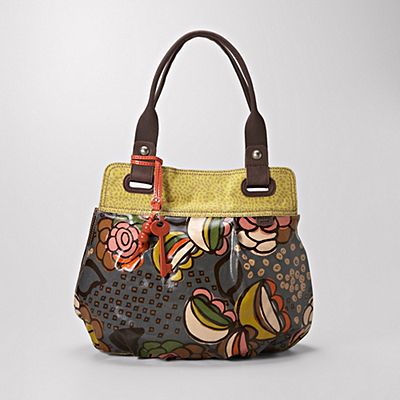 Tuesday, August 30, 2011

* The whole family is memorizing scripture through song thanks to The Rizers

* E loved Kindergarten for 4 days, now he just wants to be home
* My children are polar-opposites, except they both give amazingly good hugs

* C loves Pre-K, Miss Janet and all things school
* I committed to the Lord I would read daily, at least one chapter a day on Wednesday 7/20
* I've since read through Joshua, Leviticus, Exodus, Philemon, and Hebrews
* I did not read Friday and Saturday and I missed the Word
* I love supporting J and listening to him talk about his running
* 26.2 mi will be conquored in 13 days
* I am terrible at putting the laundry away, good thing J is good at it
* Working weekend-nights is a blessing, I feel balanced
* Trying to find to keep an internal and eternal mindset
Monday, August 29, 2011
The Lord is good to those whose hope is in him, to the one who seeks him;
it is good to wait quietly...Lamentations 3:25-26

The pain is gone
I can walk and breathe at the same time
No human explanation or diagnosis
But there is an explanation -
I asked and you asked, He answered.
And so I thank Him for more time, for healing, for peace, for mercy, and for more grace.

Ask and it will be given to you; seek and you will find; knock and the door will be opened to you...Matthew 7:7
Sunday, August 28, 2011
The shiny newness of Kindergarten wore off by day 5
Your soft brown eyes well up with tears, and lingering your arms hug me as you quietly recite your verse
A little piece of my heart breaks every morning that I say goodbye to your sweet sad face
I know it won't be forever
You are happiest surrounded by our family
Exploring, catching bugs and running with daddy (really anything with daddy) is your favorite
I am glad you still like to snuggle
Our summer was beautiful - and I know the school year will be too
Eventually
For the love of YOU, sad-soft eyes, broken heart and all
Mom
I love this picture of you
You look so grown up, but it doesn't make me sad
Most days you can be found somewhere between reality and a day-dream
You serve the best imaginary ice-cream and cookies
You told daddy you wanted to be a "Princess" when you grew up
I don't wish for any other day than the one I have with you right now
For the Love of YOU, just as you are right now - nothing more nothing less
Mom
Tuesday, August 16, 2011
The pain pressed in harder, my mind raced
And the ominous feeling of the end settled in my heart
What if there is no tomorrow for me?
I tossed and turned, then finally I turned to HIM
With a pleading straight from my heart

Thank you for your provision
Thank you for being the great physician
Thank you for knowing my innermost being
Thank you for the blessing of my family
Father I want to be on this earth a little longer
I want to enjoy the blessing of my family
I want to see E and C grow
I want to watch them play
I want to tell them about You
This is what I want, but I am not afraid to die
To be with you, I know is greater, yet I can not imagine it
God may I glorify You with my life.

I penned love letters to last a lifetime if my time was spent
Signed with tears and the assignment to meet me in heaven
The pain didn't stop, but my eyes closed in faith that whether I awoke on this earth or in the glory of heaven they would open again.
- And that was Thursday -


Be anxious in nothing, but in everything by prayer and supplication
With thanksgiving
Let your requests be made known to God
And the peace of God that surpasses all understanding
Will guard your heart and mind through Christ Jesus
- Philippians 4:6-7
Sunday, August 7, 2011
It's been ten days since I made the trek to see the wonderful
M.B., ARNP
She sat patiently as I
complained
described symptoms
tired
irritable
acne (haven't been a teenager for sometime now)
weight (this truly was complaining, weight can't really be classified as a symptom)
hot flashes (I'm almost 30 not 50)
lack of motivation (every morning...just 5 more minutes kids, mom needs just 5 more minutes)
cyclic sadness
tired
tired
She reviewed my labs and wrote remedies by each
I have faithfully taken those remedies for the past ten days
And I'm happy to report I'm not perfect, but I have less to complain about
For the love of Progesterone, a balanced endocrine system, and the above mentioned ARNP
Me

I've been on a silent journey For a year, I explained the pain and weakness away, it was the gardening or hormones or in my hea...

Dear Baby Girl (you're gone) -- You would be five, but your body never was and instead you're just a beautiful soul I don'...

The word rolled off her tongue and I was frozen I couldn't have just heard what my brain is telling me I heard Not from her, Beautifu...

The house is hurriedly swept, papers stashed, candles that smell of cookies lit, laundry hidden away, dinner inhaled - dishes entombed, and...

Being a nurse was always where my heart was set So all the Sunday dinners I missed I can not regret Because caring for others' hurts, ...

There's orange shag carpet covering the floor Cards slide across the wooden table as kids make sound effects from behind the couch The...

My sweet sisters, You proudly proclaim God as sovereign and Lord and resign to His timing in so much of your life,  But, concer...

It's a mindless phrase I pray Dear Heavenly Father, Thank you for this day But today A wife woke up to an empty place in her bed ...

To all the Mom's  Sacrifice comes easy at first, it starts with your body and then it's your sleep - until you realize it'...